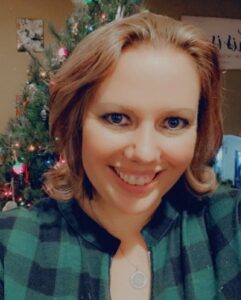 Hi! My name is Ally Wilson. I am a 37 year old, Central Illinois native. I was born and raised in Peoria, but I now live in Pekin with my husband (Alan), 5 year old son (Eli) and our 2 cats (Sierra and Mitzi). 

Right out of high school, I attended Monmouth College for Education. After several years, I went back to school at Midstate College for Business Administration. For as long as I can remember, I always wanted to be an entrepreneur, I just wasn't really sure what type of business to establish. 


Over the years, I have worked in many different areas/industries – restaurant, retail, education, human resources, management and web design/internet marketing. All of those experiences have brought me to where I am today.


I can proudly say that I determined what type of business I want to own and I officially made my dreams come true. Website design has been my passion for the past 7 years. I founded AWE Designs, LLC with the intention of continuing that passion, long into the future.


*AWE is actually my monogram, so it fits me perfectly. Even more so, I have faith that you will be in awe of your website, when you see the finished product.


When I design a website, I take your needs and ideas and make them reality. Together with your preferences and my industry knowledge, we will create a website catered to your customers.


Contact me today for a free consultation.